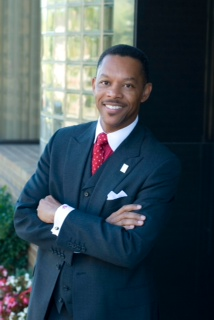 Welcome to our Web site, where you'll find a wealth of information in the form of newsletter articles, calculators, and research reports. We hope your visit will help you understand the opportunities and potential rewards that are available when you take a proactive approach to your personal financial situation.
We have created this Web site to help you gain a better understanding of the financial concepts behind wealth preservation, retirement planning, investing, insurance planning, estate planning, and advice. Most important, we hope you see the value of working with skilled professionals to pursue your financial goals. It is our desire that you take maximum advantage of these resources and visit us often. Wealth creation is one of the best-kept secrets on the planet. We ask that if you find this site useful you tell a friend; and please remember, "Wealth is our legacy, Pass it on!"
Ellis Liddell, Chairman/CEO
The advisors at ELE Wealth Management, Inc. are committed to helping you reach your financial goals. To help secure your financial future, we welcome the opportunity to meet with you and discuss how we may assist you in your planning. This process allows our firm to work closely with clients to determine their needs while recommending suitable strategies and actions. In these days of financial uncertainties, retirement planning is a must, not a luxury, and you must choose to be financially secure because it is not a right to which you are automatically entitled.
Because the advisors at ELE Wealth Management specialize in retirement and income planning, we believe we have the advantage of offering our clients expert knowledge and service in these areas. It is our objective to make sure we have recommended a suitable plan of action for those years most important to you - "The Retirement Years."
Our financial services include expert advice on Company Retirement Programs, IRA Rollovers, and Investment Options for Retirement Plans. Our firm also works in the area of Estate Planning, Insurance Planning, Income Planning, Mortgage Services, and Tax Preparation.
ELE Wealth Management has provided financial seminars and workshops for a number of companies and organizations such as AT&T, Hewlett Packard, Lucent Technologies, NCR, Texas Instruments, and various churches, including the prestigious Potters House, and civic organizations.
Ellis Liddell, President of ELE Wealth Management, has thirty years of experience in the financial arena.
Mr. Liddell started Ellis Liddell Enterprises 30 years ago and is an author. From 1990 to the present, he has been lecturing on a national level and is a highly sought-after inspirational speaker. Mr. Liddell presents complex financial information in layman's terms and is a nationally acclaimed authority on retirement and income planning, giving clients and seminar participants a wealth of knowledge.
Mr. Liddell is a regular guest on 1200 AM's "Inside Detroit" radio program hosted by Mildred Gaddis and has appeared on television programs as an expert on investments. In Dallas, he gave financial tips on Fox 4's Insight and has appeared on CBS Channel 11. He has appeared in Detroit on Channel 7 Action News and on PBS television's America's Black Journal. He has also been featured in the Bermuda Times, as a contributing writer for The Dallas Weekly Newspaper, and has been quoted in Upscale Magazine and the Michigan Chronicle.
He is the recipient of numerous awards, including a Proclamation from both the City of Atlanta and Rutherford County in Tennessee, and has also received a key to the city of Greenville, South Carolina. Mr. Liddell recently became the first African-American to be named the top producer at a major investment firm.
His motto, "Wealth is our legacy, Pass it on" is at the forefront of his decision to serve the community and to create Wealth Management in everyone's household.
Our FREE SEMINARS are educational and designed to help you achieve your retirement, estate planning, and financial goals covering topics such as:
What you should know about 401(k) & Pension Rollovers

Investment strategies in an uncertain market

Strategies for your retirement income

Control risk on your investment portfolio

Getting income or growth from your investment

Pension, 401(k), and Social Security Seminars
Wealth Builder Program
The Wealth Builder Program is designed to decrease the economic disparities in our community through wealth building, thus, closing the wealth gap.
Wealth Management Seminar
Tuesday, July 12th from 12PM - 1PM EST & 7PM - 8PM EST ELE will host a seminar to discuss the current state of the investment market and what we are doing to protect our clients assets. We will also discuss the book The Richest Man In Babylon.
When:

Tuesday, July 12, 2022

- (12PM - 1PM) & (

7PM - 8PM) EST

Where:
ZOOM
Host:

ELE Wealth Management Seminar Series

Phone:

248-356-6555
ELE-Peagler, LLC
Bookkeeping & Tax Preparation Services
Schedule your appointment today for bookkeeping and/or tax preparation by calling Ms. Peagler at (248) 356-6555. We're accepting appointments for the current Tax Season.
ELE Mortgage Services, Inc.
"Fulfilling Dreams One Family at a Time"
Dedicated to providing a personalized client experience

Competitive Mortgage and Home Equity Rates

Pre-approvals for qualified applicants

Click for more information