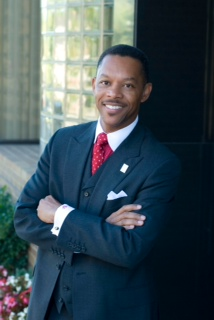 Welcome to our Web site, where you'll find a wealth of information in the form of newsletter articles, calculators, and research reports. We hope your visit will help you understand the opportunities and potential rewards that are available when you take a proactive approach to your personal financial situation.
We have created this Web site to help you gain a better understanding of the financial concepts behind wealth preservation, retirement planning, investing, insurance planning, estate planning, and advice. Most important, we hope you see the value of working with skilled professionals to pursue your financial goals. It is our desire that you take maximum advantage of these resources and visit us often. Wealth creation is one of the best kept secrets on the planet. We ask that if you find this site useful you tell a friend; and please remember, "Wealth is our legacy, Pass it on!"
Ellis Liddell, President and CEO
ELE Speaks
ELE Speaks unites the community with the World of Business and various aspects of everyday living to inspire and educate. Through a variety of partnerships formed over the past 34 years with both Collegiate and Corporate Partners, we have been able to deliver diverse speakers to students, businesses and churches.
ELE Speaks was formed in 1983 when we partnered with our first lecturer, Dr. Naim Akbar, assisting him with marketing, booking and financial management. With our direction, he appeared on the Oprah Winfrey and Phil Donahue talk shows just to name a couple of our early marketing efforts. ELE Speaks has had the honor of working with some of the country's most outstanding contributors to change in our society such as: Dr. Maya Angelou, Dr. Ben Carson, Giancarlo Esposito, Dick Gregory, Coretta Scott King, Edward James Olmos, Spike Lee, General Colin Powell, and many others.
We are happy to announce that our "Culture of Success Series 2018", will be our highest accomplishment thus far due primarily to our partnership with Crowdcast. Crowdcast is a technology partner who has created an innovative format to connect live with your audience, to enhance the basic webinar experience. For one of their 2017 event, they hosted up to 30,000 attendees via online access.
This series will be similar to TED Talks. These series will remain available for future students and communities to be encouraged by our countries "Thought Leaders" who are well accomplished and continue to be an inspiration to us based on their past, present and future endeavors.
Seminars
Our FREE SEMINARS are educational and designed to help you achieve your retirement, estate planning, and financial goals covering topics such as:
What you should know about 401(k) & Pension Rollovers
Investment strategies in an uncertain market
Strategies for your retirement income
Control risk on your investment portfolio
Getting income or growth from your investment
Pension, 401(k), and Social Security
Bookkeeping and Tax Preparation Services
ELE - Peagler, LLC
Bookkeeping and Tax Preparation Consultation Click here for more information
Schedule your appointment today for bookkeeping and/or tax preparation by calling Ms. Peagler at (248) 356-6555.
ELE Mortgage Services, LLC
Tax season is an opportunity to look at the tax implications of investment strategies and plan for the year ahead.

The pros and cons of keeping a pension versus accepting a lump-sum payout.

What current trends in workforce automation could mean for U.S. workers, industries, and the broader economy.

Helping young people transition to adult financial responsibilities without making it difficult for parents to pursue their own financial goals.
How much would your monthly lease payment be?

Compare the potential future value of tax-deferred investments to that of taxable investments.

How much life insurance would you need to produce a sufficient income stream for your family?

Estimate how much would remain after paying income taxes and penalties if you took an early distribution from a retirement plan.