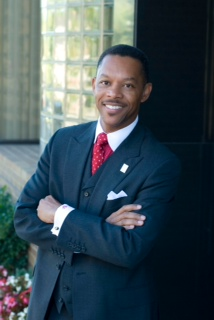 Welcome to our Web site, where you'll find a wealth of information in the form of newsletter articles, calculators, and research reports. We hope your visit will help you understand the opportunities and potential rewards that are available when you take a proactive approach to your personal financial situation.
We have created this Web site to help you gain a better understanding of the financial concepts behind wealth preservation, retirement planning, investing, insurance planning, estate planning, and advice. Most important, we hope you see the value of working with skilled professionals to pursue your financial goals. It is our desire that you take maximum advantage of these resources and visit us often. Wealth creation is one of the best kept secrets on the planet. We ask that if you find this site useful you tell a friend; and please remember, "Wealth is our legacy, Pass it on!"
Ellis Liddell, President and CEO
Interviews and Videos
Spotlight on the News: Making New Entrepreneurs
Don't Waste Your Money Makeover: Six secrets from successful retirees.
Secrets to Planning for a Successful Retirement
Articles
Social Security- The Last Frontier
Coaching4Billions Seminars on Wealth Building**
Seminars
Our FREE SEMINARS are educational and designed to help you achieve your retirement, estate planning, and financial goals covering topics such as:
What you should know about 401(k) & Pension Rollovers
Investment strategies in an uncertain market
Strategies for your retirement income
Control risk on your investment portfolio
Getting income or growth from your investment
Pension, 401(k), and Social Security
There are no seminars scheduled at this time, however, we encourage you to call our office for your free consultation at 248-356-6555.