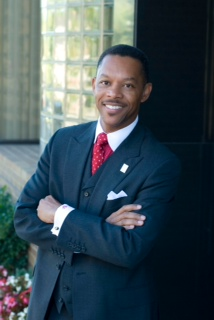 Welcome to our Web site, where you'll find a wealth of information in the form of newsletter articles, calculators, and research reports. We hope your visit will help you understand the opportunities and potential rewards that are available when you take a proactive approach to your personal financial situation.
We have created this Web site to help you gain a better understanding of the financial concepts behind wealth preservation, retirement planning, investing, insurance planning, estate planning, and advice. Most important, we hope you see the value of working with skilled professionals to pursue your financial goals. It is our desire that you take maximum advantage of these resources and visit us often. Wealth creation is one of the best kept secrets on the planet. We ask that if you find this site useful you tell a friend; and please remember, "Wealth is our legacy, Pass it on!"
Ellis Liddell, President and CEO
52 Tips for Building Wealth in 2017
Tip #9: "Embrace your talents and skills"
Is the job you are working just to pay the bills or is it based on your talents and skills?
Does your boss know your unique set of skills?
Did you place your many talents on your resume?
We all have a choice to pursue our passions and dreams, for some it is a direct path; for others, it's a zig-zag pattern. However, what's most important is that you accomplish your desired goals.
Definition of Insanity: "Doing the same thing over and over again and expecting different results" -Albert Einstein
You must decide what changes you are willing to make in order to achieve your goals.
Will you drive an Escape and deposit what you save in the bank?
Will you buy a house that you can pay off in 5 years?
Are you willing to learn a skill or a trade?
If you want something different then do something different.
Here's an example of a savings plan. If implemented, it will yield you $3,000,000.00 over the next 20 years.
Start with $1,000.00 and deposit $100.00 a month
Year 1: 1000+1200= $2200
Year 2: $2200 and deposit $200 for $2400+ $2200= $4600
Year 3: $4600 and deposit $300 for $3600 +$4600 = $8200
Year 4: $8200 and deposit $400 for $4800 + $8200= $13,000
Year 5: $13,000 deposit $500 for $6,000 + $19,000=$25,000
Join me in Committing to a plan to save for the next 20 years as we create a wealth of legacies for our community.
It's not just what you know, but often it's who you learn from.
Seminars
Our FREE SEMINARS are educational and designed to help you achieve your retirement, estate planning, and financial goals covering topics such as:
What you should know about 401(k) & Pension Rollovers
Investment strategies in an uncertain market
Strategies for your retirement income
Control risk on your investment portfolio
Getting income or growth from your investment
Pension, 401(k), and Social Security
Funding Your Retirement Plan: IRA, ROTH, 401K, & SEP Rules for 2017
Seminar Date: Thursday, March 2, 2017 - 6:00 PM Enroll Now!
Location: ELE Family of Companies
18700 W. 10 Mile Road
Southfield, MI 48075
Bookkeeping and Tax Preparation Services
ELE - Peagler, LLC
Bookkeeping and Tax Preparation Consultation Click here for more information
We are currently scheduling appointments for the 2016 Tax Season. Schedule your appointment today by calling Ms. Peagler at (248) 356-6555. Saturday appointments are available!
ELE Mortgage Services, LLC